Your best move!   Whether you're in the market to buy or sell, I am committed to supporting your real estate needs through every step of the process.
Buying A Home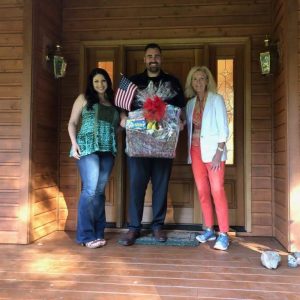 Finding the right home in the perfect neighborhood, and within your desired price range, is no small task.   That's why many buyers choose to work with a full-service, licensed real estate professional, to guide them through the process and identify properties that fit their criteria.  Sometimes it can mean looking at additional zip codes.   My extensive network and Windermere resources gives me access to properties often before they hit the market.  As a native Oregonian, and local real estate expert of the Portland Metro and surrounding area, I think you'll find I am a great resource.
Negotiation is an important component of the buying process.  As a Master  Certified Negotiation Expert (MCNE) with over 27  years of experience, I am well prepared to creatively negotiate on your behalf.  This is especially important in a highly competitive marketplace like we have today.
I enjoy representing first time home buyers as well as seasoned buyers.   Relocation clients appreciate the extra attention they receive throughout the process.   I provide a high level of service and as a result often work with clients on additional properties over time.  I enjoy getting referrals to other members of the family.
Especially for first time home buyers:  The path to your first home purchase is an important journey, which I am happy to help you navigate. I will take the extra time to understand your wish list, time line, and goals.  If you will be using a loan for your purchase, finding a quality lender is key.  I can connect you with a lender, and other resources such as home inspectors, contractors for any bids needed, movers, and industry experts.  Communication is key.  When a new listing hits the market, being available to contact and show my buyers in a timely fashion is paramount.  I look forward to the opportunity to work with you.
Selling Your Home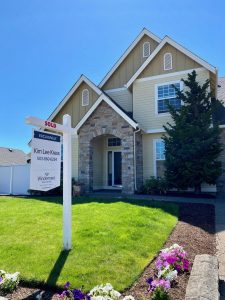 When you make the decision to sell your home, the goal is to get the best price and the most favorable terms in a time frame that meets your needs.  As a full-service, professional real estate broker, I have extensive industry resources available through Windermere.  My unique skill set enables me to best position your home for sale.  See my Staged to Sell S.T.E.P. program.
Preparing the home for sale, and pricing the home appropriately, ensure the best outcome.  I also believe in creative exposure, alternative marketing methods and extensive networking to position you for an offer or multiple offers.
My career experience in complex negotiations is an important asset when negotiating on your behalf.  This experience is not only valuable to maximize the selling price but also for managing the contract through the complex sales process.   I stay personally engaged throughout the entire transaction, including accompanying you to sign for closing.