Happy 2022! I hope you have all been able to enjoying being with family and friends during. the Holidays and the crazy winter storm!
A new year is a perfect time to consider freshening up your home. I thought you might be interested in seeing the top 3 ranking paint companies' COLOR OF THE YEAR! I love these colors! They are neutral & subtle enough to appeal to a variety of people and the green undertone in all 3 is relaxng. Consider using one of these colors of the year if you are thinking of getting your home ready to sell or, if you are  just looking for a refreshing update to  your current surroundings.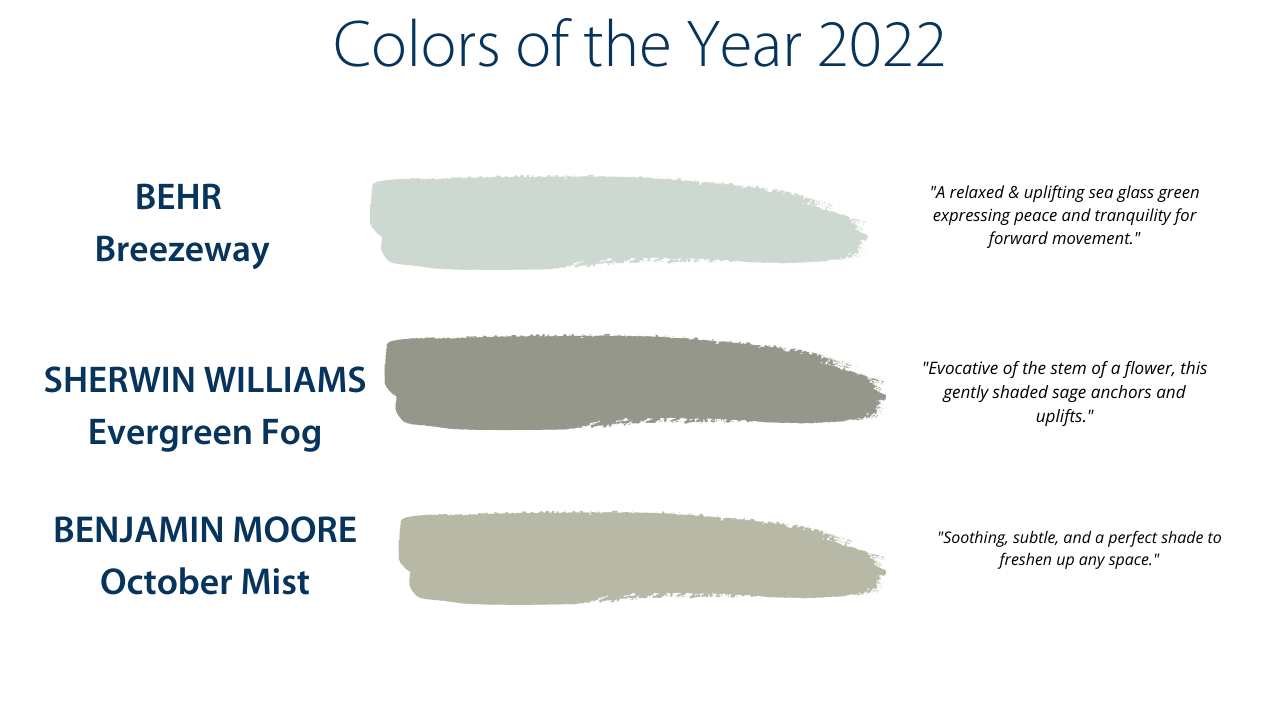 The Pantone color of the year is VERI PERI ..."whose courageous presence encourages personal inventiveness and creativity." Less as a color for your walls and more as a color for artistic & creative endeavors.
The housing activity continues to thrive and before interest rates rise, now is a great time to purchase that investment property or new home to get the most for your money.
Thank you for your referrals, and a fantastic 2021!
Warm Regards,